The Harmony Singers of Pittsburgh, a voluntary performing choral group, are currently celebrating their 57th season.
Make a Reservation
Did you know we are available to book for your next civic or social event? We offer both themed and holiday shows featuring standards, classics and contemporary songs, comedy and dance! Selecting the Harmony Singers of Pittsburgh for your event means you will be entertained by a performance filled with a Wonderful World of Harmony. Reserve us for your next event by contacting us at info@harmonysingers.org.
Look out for upcoming shows open to the public by visiting this website and our Facebook page. Our next show will be in December and then one in early spring.
New Members Welcome
The Harmony Singers of Pittsburgh are seeking new members. If you enjoy singing and performing and are interested in joining our organization then please send us an email at join@harmonysingers.org. If you would like, you can include your voice range and your vocal and/or performance experience. Someone will contact you and answer any questions you may have about our group, including the type of music we sing, our performance dates, etc.
Upcoming Events
The Harmony Singers of Pittsburgh invite you to join us for open rehearsals September 5th or September 12th 2023. We start practice promptly at 7PM at the Brightwood Christian Church, 5044 W. Library Avenue, Bethel Park, 15102. Please arrive between 6:30 and 6:45 PM for a meet and greet and stay to sing with us! As a member of The Harmony Singers of Pittsburgh, you will be part of:
• 4 public performances per year – 2 for the holidays and 2 spring stage shows!
• 13 scheduled private shows between September and December 2023 with more being added in 2024.
• A mini pre-show Christmas Concert before the Pittsburgh Musical Theatre's show on Sunday, December 17 th
• Come join us in singing at Carnegie Hall in New York City as part of a combined choir under the baton of Mack Wilburg, director of The Mormon Tabernacle Choir, May 2024.
Contact us at info@harmonysingers.org for more information on how to join, book your next event or attend our upcoming shows for the public.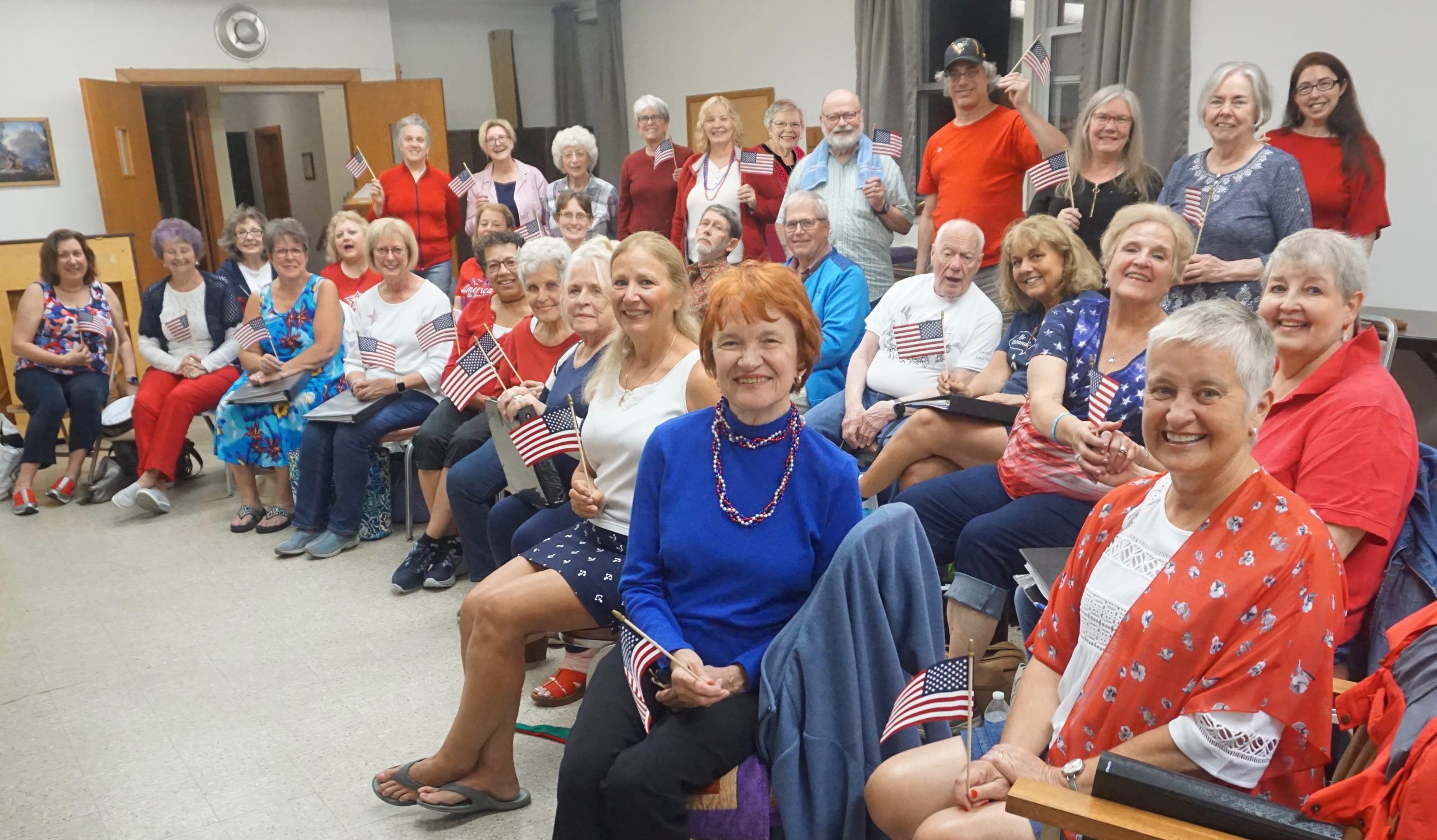 Originally formed as the Westminster Community Singers in 1966, the name was changed to the Bob Locklin Singers in 1967. In 1969 the first Don Brockett Musical Comedy Review was produced. The name was changed to the Harmony Singers of Pittsburgh in 1976, and since that time the spring show has become an annual event.
The mission of the Harmony Singers of Pittsburgh is to provide family entertainment through song and dance with volunteer members from all walks of life. We perform musical revues and concerts for civic and social organizations and main stage productions to the general public throughout the year.