Cynthia G. Pratt, Music Director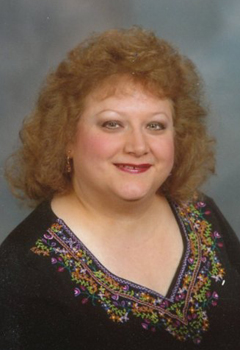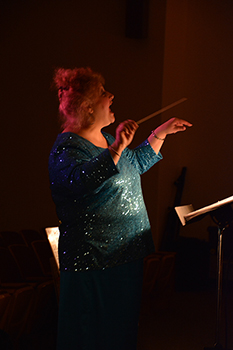 This year marks Cynthia's 14th year as the Choral Director of the Harmony Singers.Besides directing our Christmas and Spring shows, she has prepared the chorus for their 2008, 2011 and 2016 Carnegie Hall performances in joint concerts with other choirs from around the United States. Additionally, she instructed the Harmony Singers in the music sung by the 2000 voice choir for the Pittsburgh Symphony's "Singing City" project held on April 20, 2013 as part of their Music for the Spirit Festival.
Ms. Pratt earned a Bachelors of Music Education degree from the Wheaton College Conservatory of Music in Wheaton, Ill. where she was appointed student conductor of her college choir. After teaching public school music for a short time, she received a Masters of Music degree in Voice Performance from Duquesne University.
Having been under contract with the Pittsburgh Opera Chorus since 1980, she was most recently seen on the stage at the Benedum Center in the Opera's production of "Turandot". She has also appeared in the chorus of CLO's production of "The Student Prince". As an original member of the professional core of the Mendelssohn Choir of Pittsburgh, Cynthia has performed frequently as a soloist with the choir. Her favorite performance was in the PSO's semi staged production of "The Music Man" with Shirley Jones, conducted by Marvin Hamlish. In addition, Cynthia is the Director of the Mt. Lebanon Evangelical Presbyterian Church Chancel Choir, where she directs a 60+ voice choir with full orchestra in their annual Christmas Cantata program. During past summers she has enjoyed touring Europe with the Robert Page Festival Singers.